Monday, 09 May 2022

Bell' Nights are coming soon !
In view of the upcoming warm weather, our patio has been given a makeover and our restaurant has reopened its doors!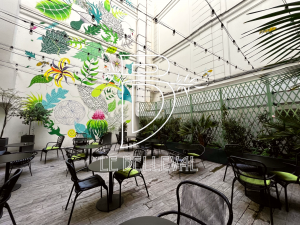 These last days are marked by the softness of spring and by a foretaste of summer, that is why our patio has been given a makeover to create a vegetal atmosphere that invites calm and relaxation, while being in the heart of Paris.
To make the most of it, our restaurant reopens its doors three nights a week from May 17, for the occasion we organize an inauguration evening of our new restaurant offer on May 19 from 6:00 pm.
This evening will be for you, the opportunity to come and enjoy the sweetness of the Parisian evenings at the end of work and/or with your friends. You will also be able to discover our salty and sweet offer of the evening thanks to our new format based on the "tapas" spirit to be shared or not!
To make the most of this event, don't hesitate to register to receive a discovery plate and a free glass of Prosecco. To join us, click here to register.