Friday, 15 Jul 2022

Parisian Guinguettes
Feel like going for a drink? Here is a list of Parisian guinguettes that gather around generous dishes in street food mode.
Ground Control
Located near the Lyon train station, at 81 rue du Charolais, the ground control is a place of life which extends on more than 4000 m² inside and more than 2500 m² as an outside terrace !
There, you will find what to eat, drink and areas to party! Ground Control is also a place where you can attend to many cultural programs and participate to surprising activities, in a friendly atmosphere.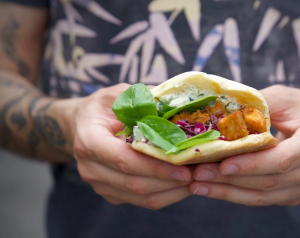 On the spot, many small restaurants are present to share their love of fresh, quality and especially homemade products.
In short, the ground control is the ideal place to make unusual meetings, to take part in all kinds activities to share a friendly moment.
Click here to access the ground control website.
La Javelle
Located at 20 Boulevard Poniatowski in the 12th district of Paris, the guiguette La Javelle is the meeting place for artists!
Between dance shows, fanfare, dj set and the availability of dance and yoga classes, you're bound to find what you're looking for. La Javelle is a place of sharing and entertainment that will give you a vacation feeling in the heart of Paris.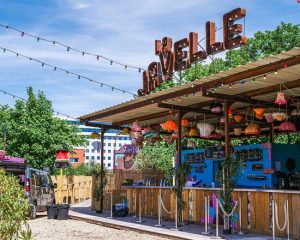 To learn more, click here.
Rosa Bonheur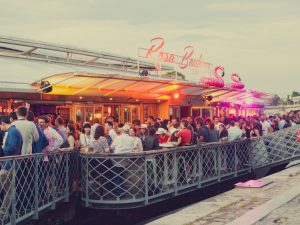 How about a guinguette on the water? This is what
Rosa Bonheur offers, a floating guinguette, located near the Alexandre III bridge and the Grand Palais.
Open to the outside, its terrace is equipped with the 8th largest wood-fired pizza oven in the world! Perfect to enjoy good pizzas and tapas to share, in a crazy atmosphere.
For more information, visit their website by clicking here.